At 58.8%, publishing sector sees highest growth in piracy globally
MUSO's Piracy by Industry dataset measures industry-level piracy demand for film, TV, music, software and publishing content across a wide range of piracy sites that include streaming, torrent, web download and stream ripping sites. This article highlights some of the trends and headline figures MUSO identified in the first quarter of 2022.
MUSO measured 52.5 billion visits to piracy websites in Q1 2022, this is a 29.3% increase when compared to Q1 2021, with marked increases in each of the five media sectors:
TV Content - 19.2% increase
Film - 42.5% increase
Publishing - 58.5% increase
Music - 13.9% increase
Software - 9.6% increase
The publishing sector has seen the largest growth in piracy, driven by worldwide demand for Manga, which equates to 18.3% of all visits measured in Q1 2022 compared to 12.4% in Q1 2021. This is further demonstrated by three out of the top five piracy websites by visits in MUSO's global database of over 500,000 piracy websites being dedicated to Manga content.

When broken down by industry, 47.7% of all piracy visits are for TV content and 26.8% are for publishing content, which includes (ebooks, manga, educational books, magazines and newspapers). In comparison, the growth of demand for publishing is highlighted by MUSO's data for Jan to March 2021 and 2020 where publishing accounted for 21% and 15.1% of piracy visits respectively.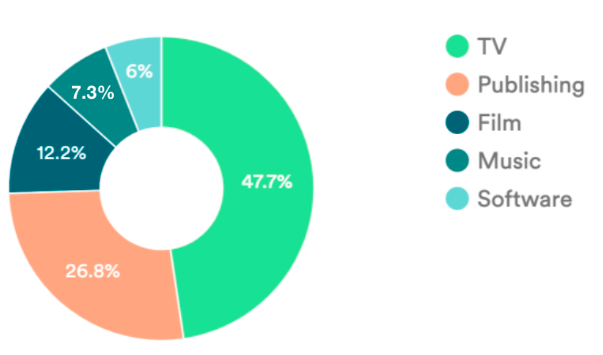 The United States shows the strongest global piracy demand in Q1 2022, equating to 10.9% of all traffic with 5.7 billion visits to piracy websites a growth of 1.6 billion (38.9%) in Q1 2022 vs Q1 2021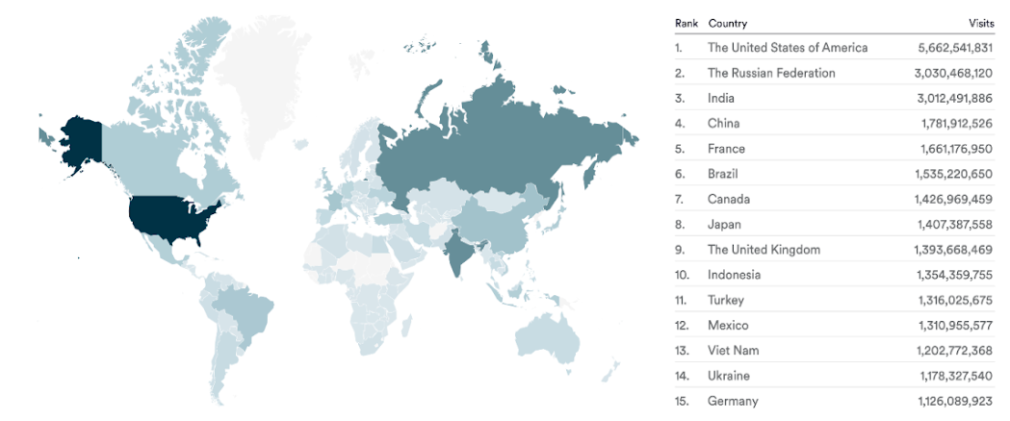 France is now ranked 5th up from 8th in Q1 of 2021 and visits from France have increased by 500 million (38.2%) in Q1 2022.
28.8% of traffic was referred via search engines with 61.1% of the traffic going directly to their site of preference.
The continued and marked increase in piracy visits is alarming reading for the entertainment industries, MUSO would anticipate this trend to continue especially in the current climate of subscription wars for SVoD platforms combined with the economic squeeze and fast growing global inflation.